Images by Kate Meyer Photography
| | |
| --- | --- |
| | |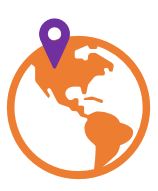 We lose more than 62 people every day to opioid overdoses. Many have the misconception of who the victims of overdose and substance use disorders are. This interactive map, titled "Celebrating Lost Loved Ones" displays those we've lost across the nation to remove the stigma, connect each other, and exemplify that they are "everyday people we've lost, everywhere". If you have lost a loved one to an opioid overdose we encourage you to add them to this map. Only by uniting will we have a unified voice and an impact on the epidemic. Click HERE to view the interactive map or add a loved one.
December 2016:
The Centers for Disease Control and Prevention (CDC) has just released grim statistics surrounding overdose deaths in 2015. Below is a summary of the data collected from the CDC WONDER database:
According to the National Center for Health Statistics, the number of overdose deaths involving opioids rose from 28,647 in 2014 to 33,091 in 2015.
Heroin overdose deaths rose from 10,574 in 2014 to 12,990 in 2015, an increase of 23 percent.
Overdose deaths involving synthetic opioids other than methadone rose from 5,544 in 2014 to 9,580 in 2015, an increase of 73 percent. This category of opioids is dominated by fentanyl-related overdoses, and recent research indicates the fentanyl involved in these deaths is illicitly manufactured, not from medications containing fentanyl.
Taken together, 19,885 Americans lost their lives in 2015 to deaths involving primarily illicit opioids: heroin, synthetic opioids other than methadone (e.g., fentanyl), or a mixture of the two.
Overdose deaths involving prescription opioids, excluding the category predominated by illicit fentanyl, rose only slightly from 16,941 in 2014 to 17,536 in 2015, a 4% increase.
These troubling statistics illustrate that the problem is far from over. It's important for us to remember, as Barbara Allen mentioned at the 2015 FED UP! Rally, everyone one of these numbers is a name and every name is a human being, not a statistic. Each person lost echoes pain and grief of a family, a friend, a colleague. Now, more than ever, we must rally supporters to demand smart legislation, raise awareness, and at the very least drive a decline in deaths resulting from this national crisis. For those that lost someone, we stand with you.
Source: http://www.asam.org/magazine/Addiction-Medicine-News/articles/articles-news/2016/12/09/continued-rise-in-opioid-overdose-deaths-in-2015-shows-urgent-need-for-treatment
The 2016 FED UP RALLY was a success!  The 2016 FED UP! Rally and March to Capitol Hill was held on Sunday, September 18th, at 1:00 p.m. at the Sylvan Theater on the Washington Monument grounds in Washington, D.C.. There was a sold-out reception at the National Press Club on the evening of September 17th and a Hill Day on Monday September 19th. Thank you for your support!  See our 2016 FED UP! Rally page for details.
We are in the midst of the worst drug addiction epidemic in United States history.
The epidemic is having a catastrophic impact on families and communities and is placing tremendous strain on our health care system, businesses, and local and state governments.
The mission of The FED UP! Coalition is to create one voice calling for an end to the epidemic of addiction and overdose deaths attributed to opioids (including heroin) and other prescription drugs.
The FED UP! Coalition is working to find ways to:
Prevent our children, friends, and loved ones from becoming addicted to opioids

Ensure that people suffering from opioid addiction have access to affordable, evidence-based treatment

Support and enable recovery


Eliminate opioid overdose deaths.